NOW CLOSED – Gran Turismo is back and better than ever with enhanced graphics, features and capabilities that exceed any other racing game to date, coming exclusively to PlayStation 3, Gran Turismo 6.
Endeavour to dominate races on 33 incredible locations with a variety of courses with your customised super car or make the choice of a series of historic classics through the latest instalments from today's heavyweight manufacturers such as Ferrari, Lamborghini and Bugatti.
Take on rivals from around the world in online communities and events with the new social features of Gran Turismo 6 on mobile and web apps for your mobile devices.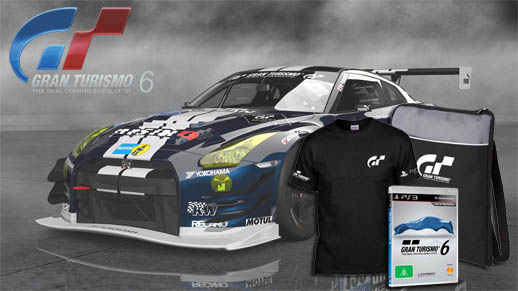 Thanks to our good friends at PlayStation NZ, we are giving you the chance to go into the draw to WIN the Ultimate Gran Turismo Prize Pack including: A copy of the game, a exclusive Gran Turismo 6 Bag and a Gran Turismo 6 T-Shirt. All you have to do is give us the correct answer below.
When did the original Gran Turismo release for PlayStation One?
A: 1995/1996
B: 1999/2000
C: 1997/1998
To answer this Question you can post your Answer below, Email your Answer to us or post your Answer on our Facebook Page
*Winner will be randomly selected from those that post / Facebook Comment / Email in accordance with the above question and answer correctly. Winner will receive a Full Copy of the Gran Turismo 6 game for PlayStation 3, Official Gran Turismo 6 Bag and a Gran Turismo 6 T-Shirt. Competition ends the 31st of December 2013. Gran Turismo 6 is Rated G in New Zealand.