Lets be honest, racing games have always been a dime a dozen. Yet every now and then there's one that stands out and redefines the saturated genre.
Forza Horizon is one of those.
You are thrown into the driver's seat of the SRT Dodge Viper that's on the game's cover art,in a fierce race on public roads against the reigning Horizons champ; Darius Flynt.
While you have little chance of successfully passing him as you get to grips of the supercar you are controlling on the open roads, you are both destined for the same place – Horizon Festival.
A racing pit stop and gathering point (your in-game HUB) with it's own Mechanic, Café and hot chicks roaming about.
After this high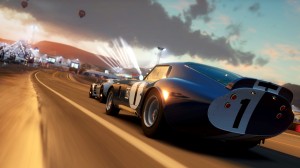 octane intro you settle into the actual game.  Your start out car, a 1995 VW hatch, is checked over to see if it complies with the racing standards.
Once the finer details are completed you're into your first race against a bevvy of eight other similarly powered vehicles.
From simplistic beginnings, the roads are yours to own and sniff out Events.
Gameplay does a terrific job of easing you into both the style and mechanics of it all, however I must add here that the handling of the vehicles seemed abit floaty at times and not as realistic as I remember the former Forza's having been.
Guided throughout the entire game via a GPS, you drive or even race to your next targeted points.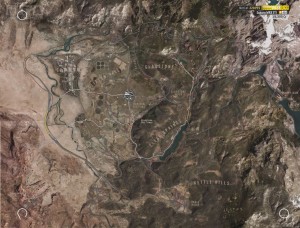 The GPS provides a map of Colorado (your playground) and you need to select your next race. The games' Stats system tracks the roads that you have travelled.
Forza Horizon really gets your adrenalin pumping when in the thick of petrol head battles.
Licensed to the extreme, not only with it's impressive, expansive and upgradeable selection of vehicles, from almost every era of motoring, but also a killer soundtrack (including New Zealand's Naked and Famous, and Ladyhawke).
From Bentleys through to Nissans, Lamborghinis to Mustangs, Mitsubishi to Ford, Mazda to Honda and a lot, lot more. All vehicle makers have at least two to three of their Models included.
Over 200 vehicles, plus DLC monthly packs, which of course cost real world money.
Detailed to the extreme. All vehicles have been meticulously recreated literally from the singular set of screws that hold the interior light socket in place through to the branded writing on the sides of the low profile tires.
The damage engine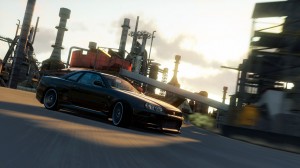 is not too shabby but when you encounter other racers vehicles or drone cars on public roads, a collision feels more like playing bumper cars. To be fair though, this is not destruction derby so not too much of an oversight I guess.
As you burn rubber and twist up the tarmac Horizon's Radio (all three stations of it) will be belting out of your car system speakers, or so we are supposed to think.
Which now leads me to branding. Is there in game advertising like we see with other racing games and sports titles? Yes there is. But gladly not as overwhelming as I expected.
The Main Menu screen is pleasingly simple.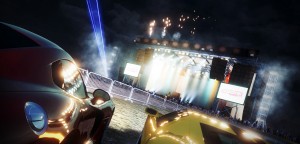 Single Player or Multiplayer. That's it.
Single Player translates as your Career. You start out as a rookie in an old but surprisingly gutsy ride and work your way to better rides and upgrading those.
As a main plot, you need to aim to be the Horizons Champion by eventually taking on Darius Flynt, who has held that title for some time and is also a local super-star on the circuit who has an ego larger than the status he carries.
You know, little guy beating the odds, rising to the top from nothing, theme.
You will make friends, enemies and even a possibly love interest as you go behind the wheel of 1,000's of stunner vehicles, risking life and status on every event.
Mixed environments and times of the day have been added and for the first time on a Forza title, encompassing a full 24 hour day / night cycle.
From rocky,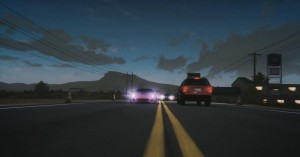 dusty desert like roads through to mountainous regions, tree lined narrow pathways, street racing and more, Horizon has included every possible environment we could expect in the real world.
All picture perfect and detailed from the actual places they depict. And the race / event types will reflect the terrain in most cases. From Rally type scenarios through to drifting and speed based bouts.
You will compete and navigate the twistingly complicated roads by headlight visuals only as the dark night prepares to swallow you when you miss a turn and plough into an obstacle.
Compete and receive Credits and Achievements for not only coming first, but also your driving skills.
Speed traps are dotted about the place within the roads in Colorado. No the cops do not place them, they are apart of the Festival. If you see one of these, put pedal to the metal and reap the rewards.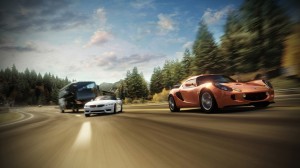 Sadly there is no Split Screen Offline Multiplayer but there is of course Online.
Here you can team up in Online Modes getting both your rep and credits higher and higher (hopefully). However, you need to have a Gold membership to even consider Online racing. Something I personally think Microsoft needs to scrap as their competitors freely allow Online play over all titles that support it.
Showcase events see you jumping into different autos that you could possibly only dream of. Entering and getting a good placing in these may see you rewarded with better cars and of course, more credits. These Events are really where the rewards lie, if you want to fast track your gameplay, providing your skills on the asphalt are up to scratch.
Race against vehicles of all makes and models, almost every era, supercars to classics and, well, even airplanes and helicopters.
Driving to these events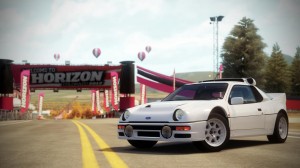 and eventually you will have a few to choose from at once, is up to you as to how and when you complete them.
Horizons is your Festival and totally upto you how you work your way through it.
2012 has been a year that has been skint on racing titles, but Horizon makes up for that drought by being one the most challenging, compelling and immersive in it's class.
Forza Horizon is not just a game, it's a fulltime commitment.
[jwplayer config="STG Player" mediaid="2078″]
Genre: Racing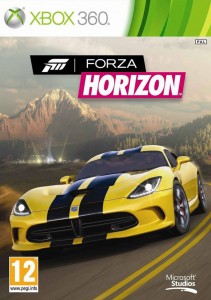 Platform: Xbox 360
Publisher: Microsoft Studios
No. of Players: 1 + Online