Penny Arcade will debut the first episode of THE MAGIC HOUR, a new show where Penny Arcade creators Mike Krahulik and Jerry Holkins meet companions old and new over friendly games of Magic: The Gathering, on Thursday, Sept. 20th, 2018.
Over the course of six 15-minute episodes, Mike and Jerry greet, befriend, and compete with special guests, including media presenter Anna Prosser-Robinson, Twitch streamer DisguisedToast, games media personality Morgan Webb, WWE Superstar Tyler Breeze, and more.
THE MAGIC HOUR focuses primarily on how players can find and build relationships over a game of "MTG," while featuring new and / or unreleased cards and expansions from the massively popular game.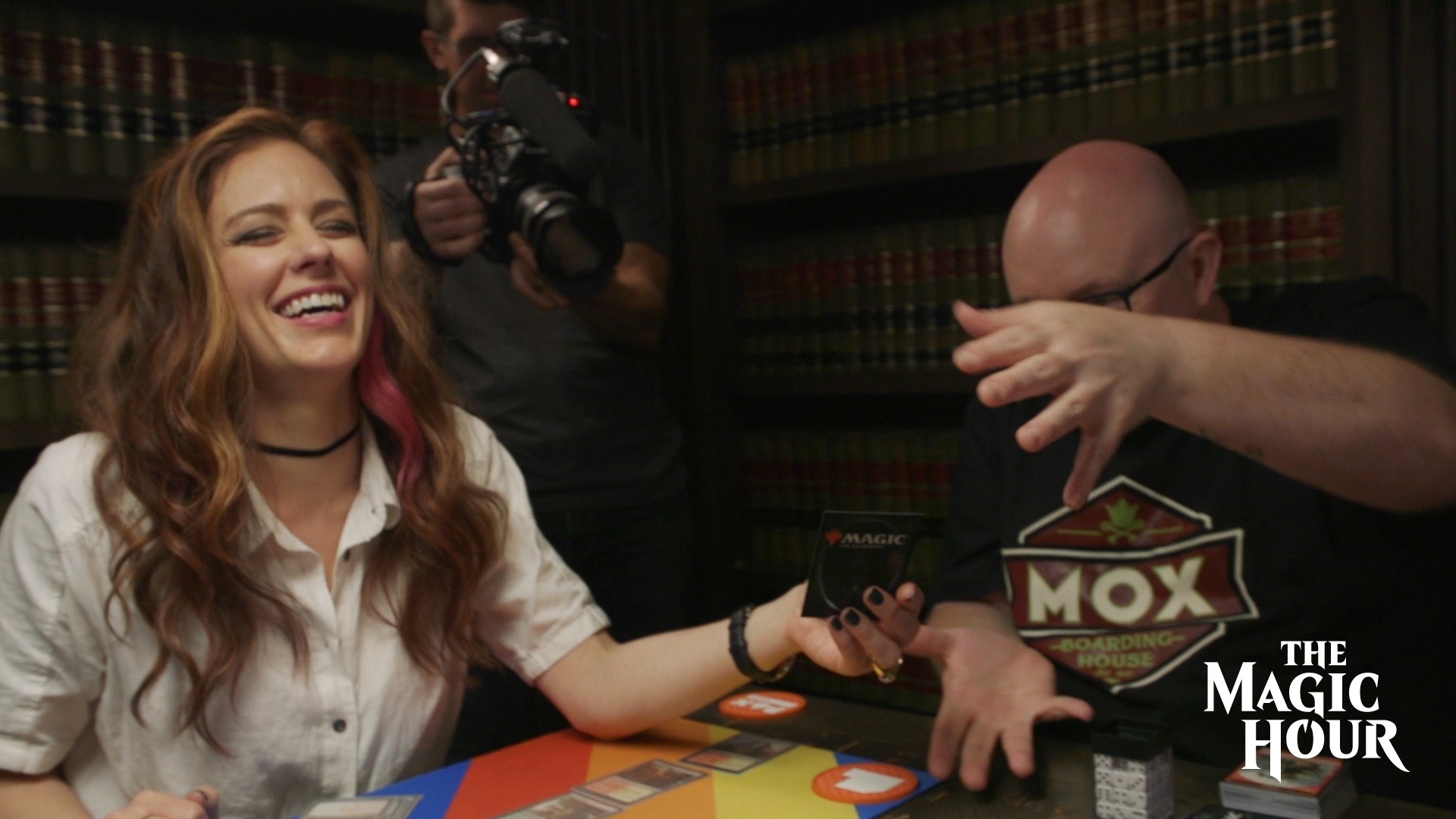 The show will air exclusively on Penny Arcade's YouTube channel and release content weekly on Thursdays, alternating between the full 15-minute episodes and bonus content pieces or "minisodes" featuring the guest from the previous week.
Penny Arcade is a web comic focused on video games and video game culture, written by Jerry Holkins and illustrated by Mike Krahulik. With over 3.5 million readers, it is the most popular and longest-running gaming webcomic online. Penny Arcade is also responsible for the Child's Play Charity, the Penny Arcade gaming expos (PAX) in Seattle, Boston, San Antonio, Philadelphia, and Melbourne, multiple video games based on the brand, and several online video series.
[rns_reactions]