WWE announced to us at STG that Goldberg will be inducted into the WWE Hall of Fame at a ceremony on Friday, April 6th, 2018 at the Smoothie King Center in New Orleans as part of WrestleMania Week.
One of the fastest-rising Superstars in sports entertainment history, Goldberg made his WCW debut in September of 1997 and went on to an undefeated streak of 173-0. Over the course of his WCW career, he held the WCW Championship, WCW United States Championship and WCW Tag Team Championship. In 2003, Goldberg made his WWE debut and went on to become World Heavyweight Champion before stepping away from the ring in 2004. Twelve years after retiring from in-ring competition, Goldberg returned to WWE at the 2016 Survivor Series and defeated Brock Lesnar in less than two minutes. He rode that momentum to Fastlane where he defeated Kevin Owens to win the WWE Universal Championship.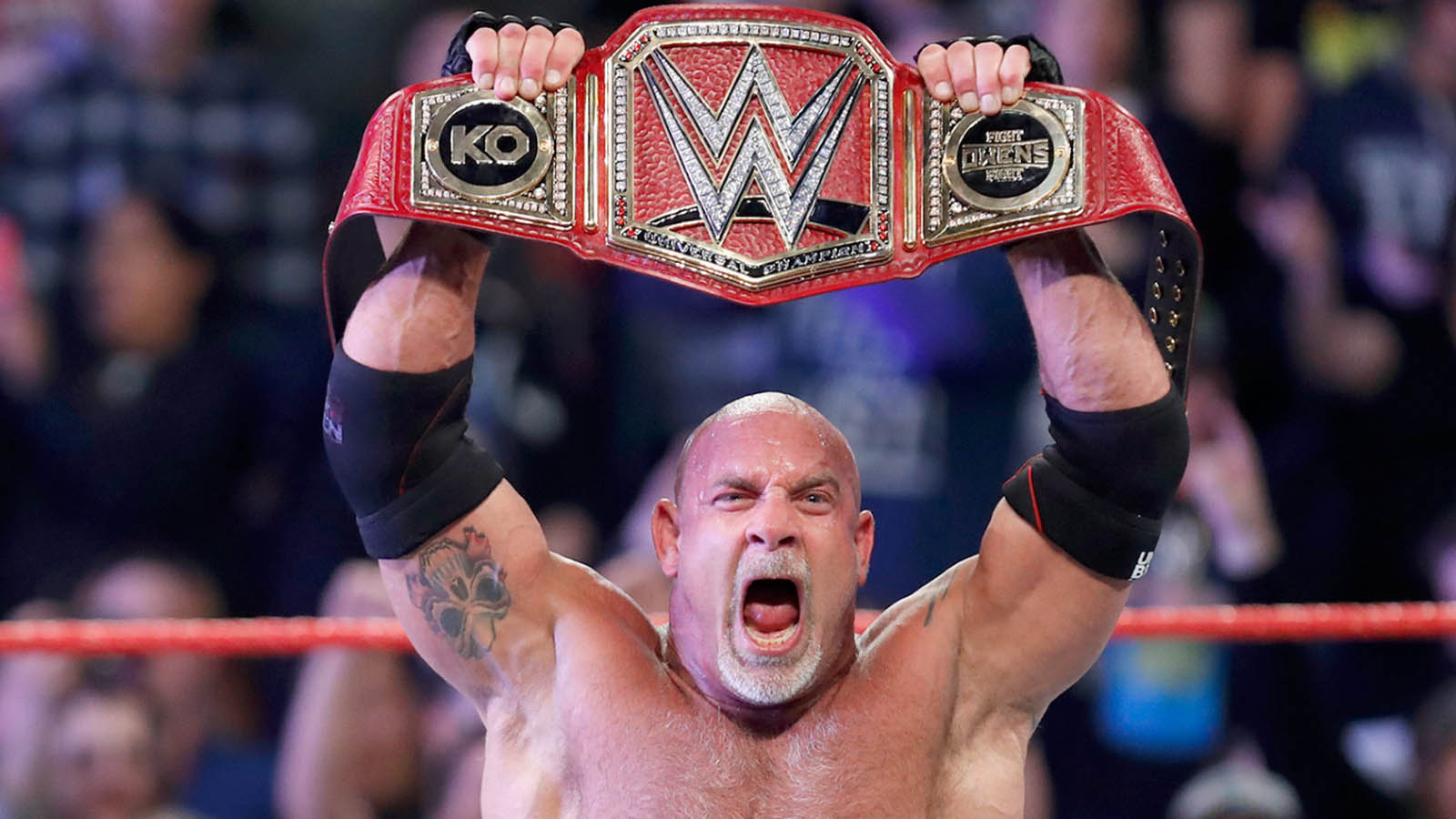 "Goldberg's unique athleticism, persona and intensity captured the imagination of sports entertainment fans around the world throughout his illustrious career," said Paul Levesque, WWE Executive Vice President, Talent, Live Events & Creative. "We are honored to have Goldberg take his rightful place in the WWE Hall of Fame."
WrestleMania 34 takes place Sunday, April 8th, 2018 (New Zealand: Monday, April 9th, 2018) from the Mercedes-Benz Superdome in New Orleans and will stream live on WWE Network.