Nacelle, the studio behind the upcoming Robo Force animated series has brought on Canadian based animation company, Cartoon Conrad, as lead studio for the project.
Cartoon Conrad is a Canadian-based animation studio located in Beaver Bank near Halifax, Nova Scotia. The company has recently produced DC Superhero Girls (Cartoon Network), Teen Titans Go (Cartoon Network), Rise of the Teenage Mutant Ninja Turtles: The Movie (Netflix), Cloudy with a Chance of Meatballs (Cartoon Network), Green Eggs and Ham (Netflix), and more.
The first season of Robo Force will have six episodes, and the pilot will be directed by Brian Volk-Weiss. Gavin Hignight (Teenage Mutant Ninja Turtles, Star Wars Resistance, Transformers: War for Cybertron Trilogy) and Tom Stern (Kevin Hart's Guide to Black History, The Andy Milonakis Show, Spongebob Squarepants) have joined to write and produce.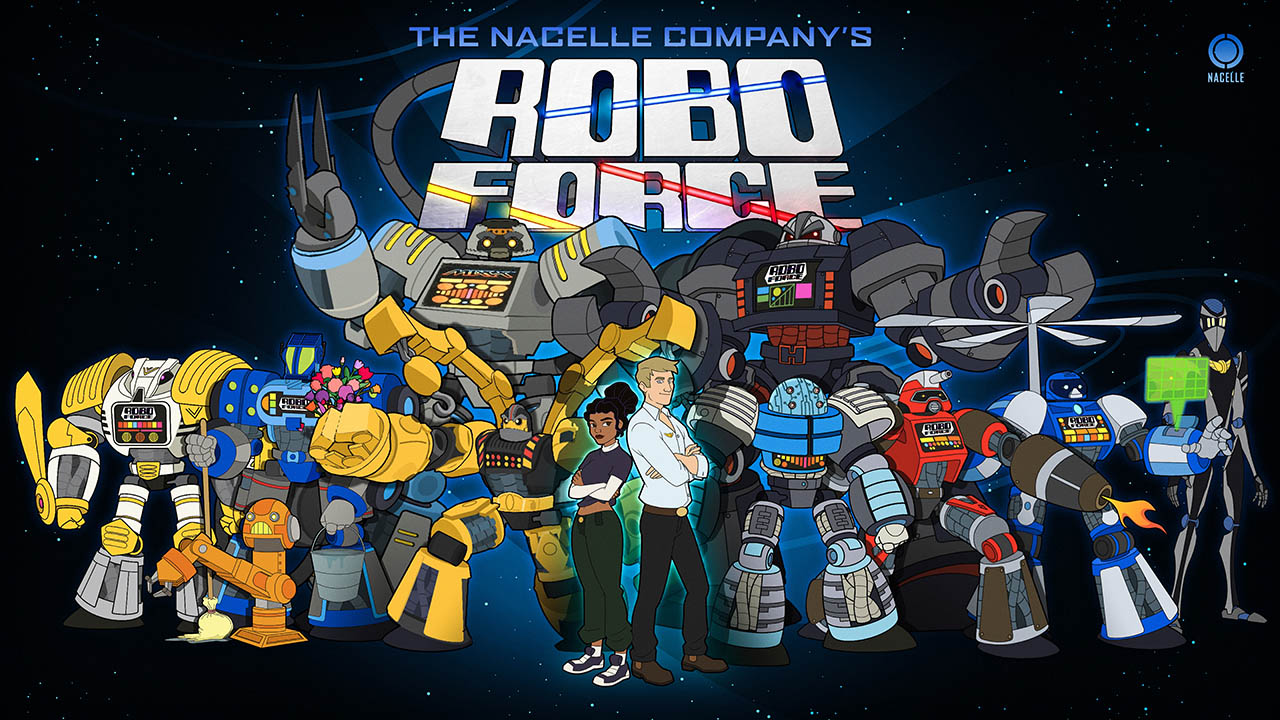 In the 1980s, as transformable robot toys dominated the toy aisles, Ideal Toys decided to capitalize on the craze by introducing Robo Force.
Ideal partnered with CBS in 1984 to release an animated show and went on to secure partnerships with companies from Buena Vista Records (Disney) to Random House, Topps and Hallmark to pull-off one of the biggest launches in toy business history. Unfortunately, although Ideal went all-in, Hasbro debuted Transformers at the same time and Robo Force flopped. Since then, Robo Force figures have been in high demand amongst vintage toy collectors.
The project will be financed, produced and distributed by the Burbank-based Nacelle Company. In 2022, Nacelle announced a revival of the Robo Force franchise, with a new line of toys, consumer products, and the aforementioned animated series.
The story takes place in 2089, where the latest version of Robo Force debuted with plans to be society's next heroes. Unfortunately, two days after the announcement, the Utopia Corporation revealed their new Utopia 101 line, which made Robo Force immediately obsolete. For over 20 years, Robo Force has been doing the menial jobs that no one likes to talk about but keeps society moving; "fun things" like robo rooting, robo calls, and underwater welding!
Maxx 89 and his friends had given up hope when suddenly, the Utopia 101s turn on humanity, and there is no one else that even has a chance to stop them.
"We're excited to have such a fantastic partner with Cartoon Conrad, who's helping bring this big idea into reality," said Nacelle Company CEO, Brian Volk-Weiss. "Not every day you get a call from Brian Volk-Weiss. I have been following his work for years now and needless to say, we jumped at the chance to work with him and his talented team at the Nacelle Company." said Cartoon Conrad CEO, Luke Conrad.
Robo Force is produced by Brian Volk-Weiss, Cisco Henson, Gavin Hignight, Tom Stern, Matt Kravitsky, Michael Goodman, and John Kent.
Be a supporter of STG