Those small interlocking  plastic bricks called Lego return once again with a feature film.
This time round, there's no DC characters to be seen anywhere, instead the Warner Bros. animated movie focuses solely on the Lego Ninjago franchise.
With a mix of live action featuring Jackie Chan, stop motion and CGI The Lego Ninjago Movie the story follows the dramas of teenage Lloyd Garmadon, who is not exactly popular at school… and for good reason, his Dad is Lord Garmadon, a super villain that is intent on destroying everything with his legion.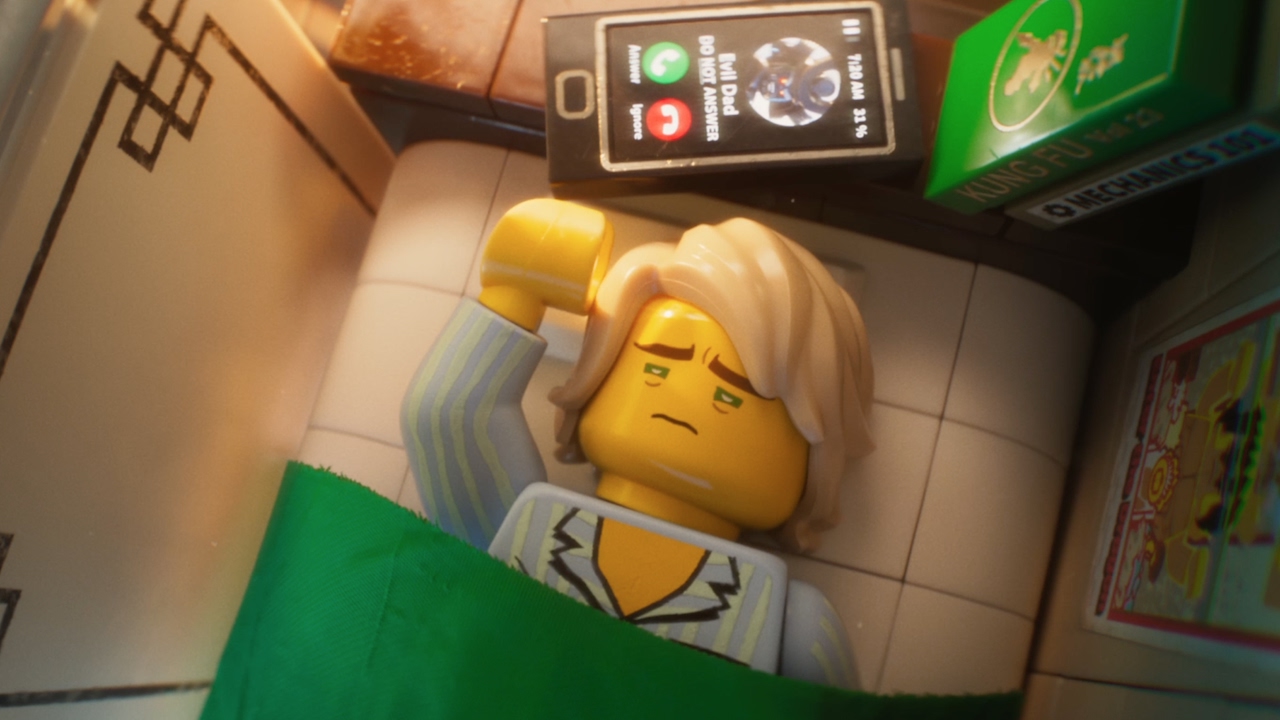 Nonetheless, Lloyd does have his small group of friends, six to be exact and what the rest of the city (and fellow students) don't know is that they are all apart of something much bigger; The Ninjago Force.
Six Ninja kick-ass warriors each granted the power of elemental forces, well, except for Lloyd, his power is just Green.
Headed and trained by Wu, an old Ninja Warrior himself (voiced by Jackie Chan) the group set out to thwart Lord Garmadon's plans.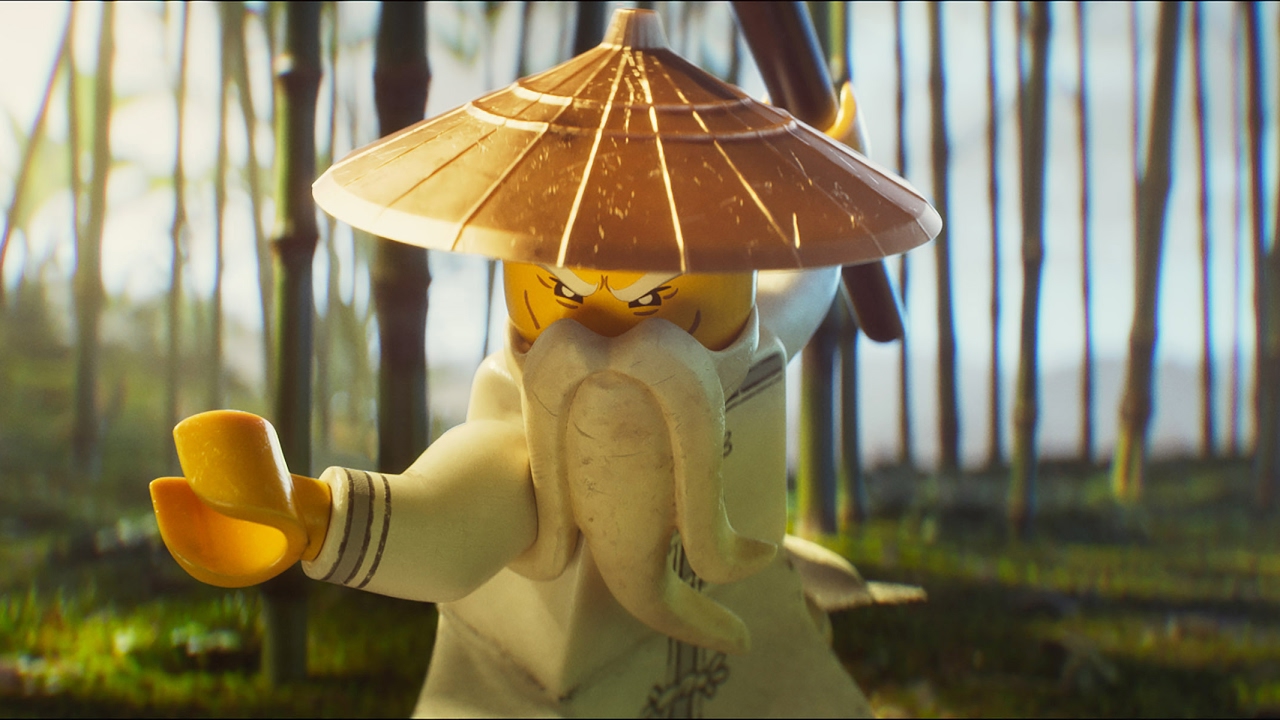 As the film progresses there are interchanges from animation or stop motion to live action, as Jackie Chan is telling the tale to a young boy who came in to his store.
As real world events occur during the telling of this mystical and wondrous tale they become apart of the story as it goes along. For example, another unexpected feline villain, or more of a monster in Lego eyes, runs rampant through Lego City. This was actually Lloyd's accidental doing when he tried to use the 'Ultimate Weapon'.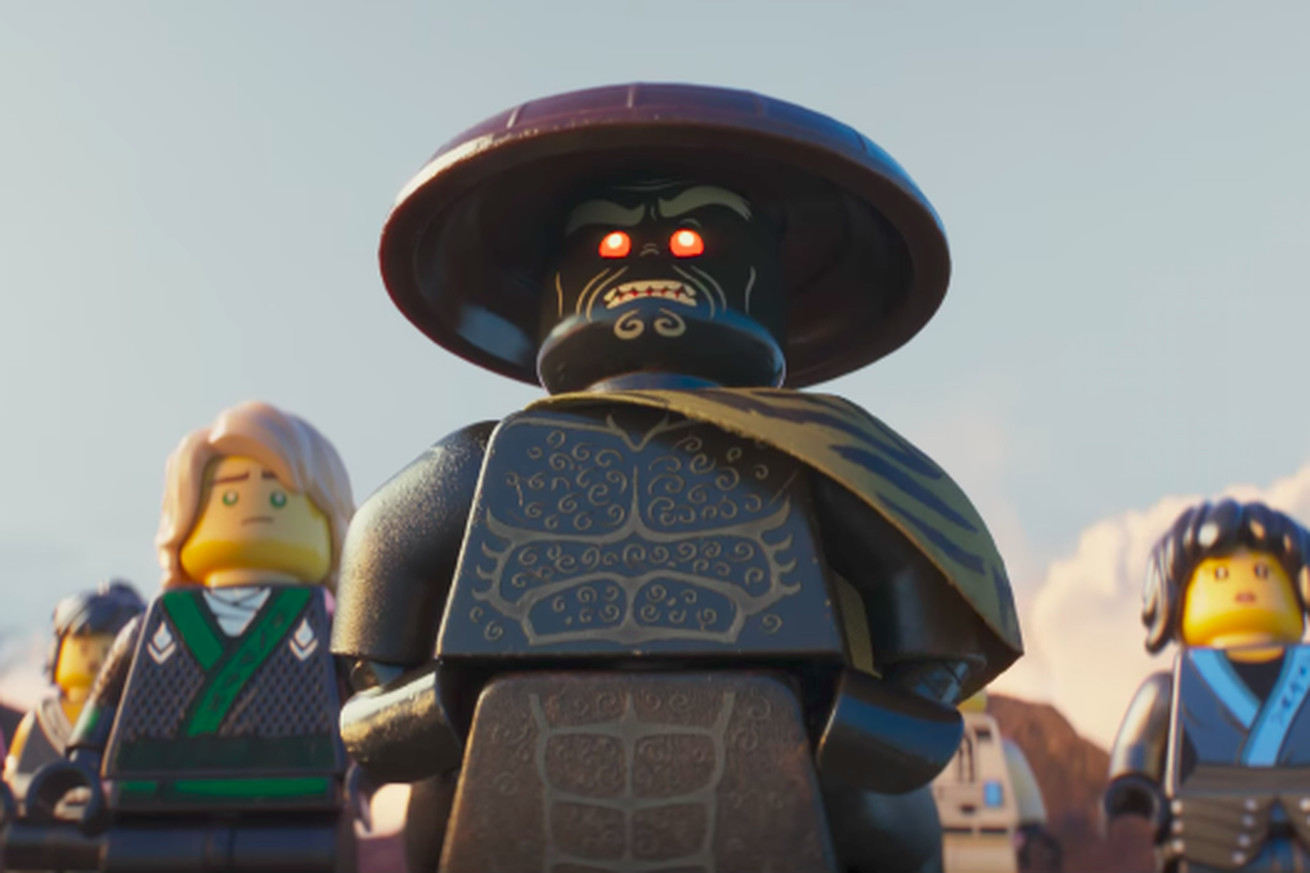 Anyway, The Lego Ninjago Movie is a plethora of story based surprises as more and more action and diverts get thrown in.
There are many a good moment to be had for all ages and being a huge fan of stop motion myself, I am just in awe.
However there are times where the humour seemed to be a bit stretched or tried a little too hard, and as much of a fan as I am of all three Lego films we have been graced with over the past couple of years there has not been one yet that has topped the first movie – The Lego Movie.
In all, The Lego Ninjago Movie is a definite must see. An excellent kids film, or um, much much older kids.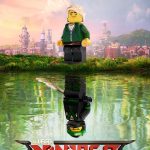 The Lego Ninjago Movie (Warner Bros. – 2017) Review
Film Details
Year: 2017
Rating: PG
Running Time: 101 MIN
Genre: Animated, Action, Family
Director: Charlie Bean, Paul Fisher, Bob Logan
Starring: Dave Franco, Justin Theroux, Fred Armisen, Abbi Jacobson, Olivia Munn, Kumail Nanjiani, Michael Peña, Zach Woods, Jackie Chan
Production Studio: Warner Animation Group, Lin Pictures, Vertigo Entertainment, Animal Logic
Distributor: Warner Bros. Pictures</p