You may have seen the trailer for Fatman a few months ago, which may have also piqued your interest in the film.
It's an excellent trailer which presents a pretty gritty take on the Santa Claus legend.
But the trailer is just the icing on the Christmas cake. Oh yes.
Written and directed by Eshom and Ian Nelms, Fatman is not just an edgy Christmas tale…it also has a massive amount of warmth that you wouldn't have guessed just by watching the trailer.
Santa, known as Chris Cringle (Mel Gibson) isn't faring so well.
He's facing a world where kids are increasingly less compelled to behave, meaning that fewer toys are being produced in his Alaska-based workshop. In our modern world this has a knock-on effect for him: he receives a government subsidy, but this subsidy is contingent on the amount of toys being made. In desperation, he agrees to outsource his workers (and yes, they are elves in case you were wondering) to the U.S. military for two months in order to produce control panels for their F92 fighter jets. Who knew that the military industrial complex had a place in a Christmas story?
Standing lovingly by his side is his wife Ruth (Marianne Jean-Baptiste) who is a calming influence on the curmudgeonly Chris. She's a supportive port in the storm but also won't put up with any nonsense from Chris either.
While Chris frets over financial woes, spoiled brat Billy Wenan (a mature performance from Chance Hurstfield) is making other people's lives a misery.
The entitled 12-year-old has a bedroom which looks more like a middle-aged man's study and lives with his ailing grandmother while his father is absent (Billy guesses his father is in the Bahamas with his girlfriend during Christmas). Everything has to be just-so in Billy's life, or all hell breaks loose.
After being a 4 year champion at the school science fair, he is relegated to runner-up. Enter hit man and fixer Skinny Man (Walton Goggins), who on Billy's request kidnaps the science fair champion, Christine (Ellison Butler) to threaten her. Nice kid. Billy's not finished with Skinny Man yet, however. After Billy understandably receives coal from Santa, it's the final straw.
Billy commissions a hit on Santa.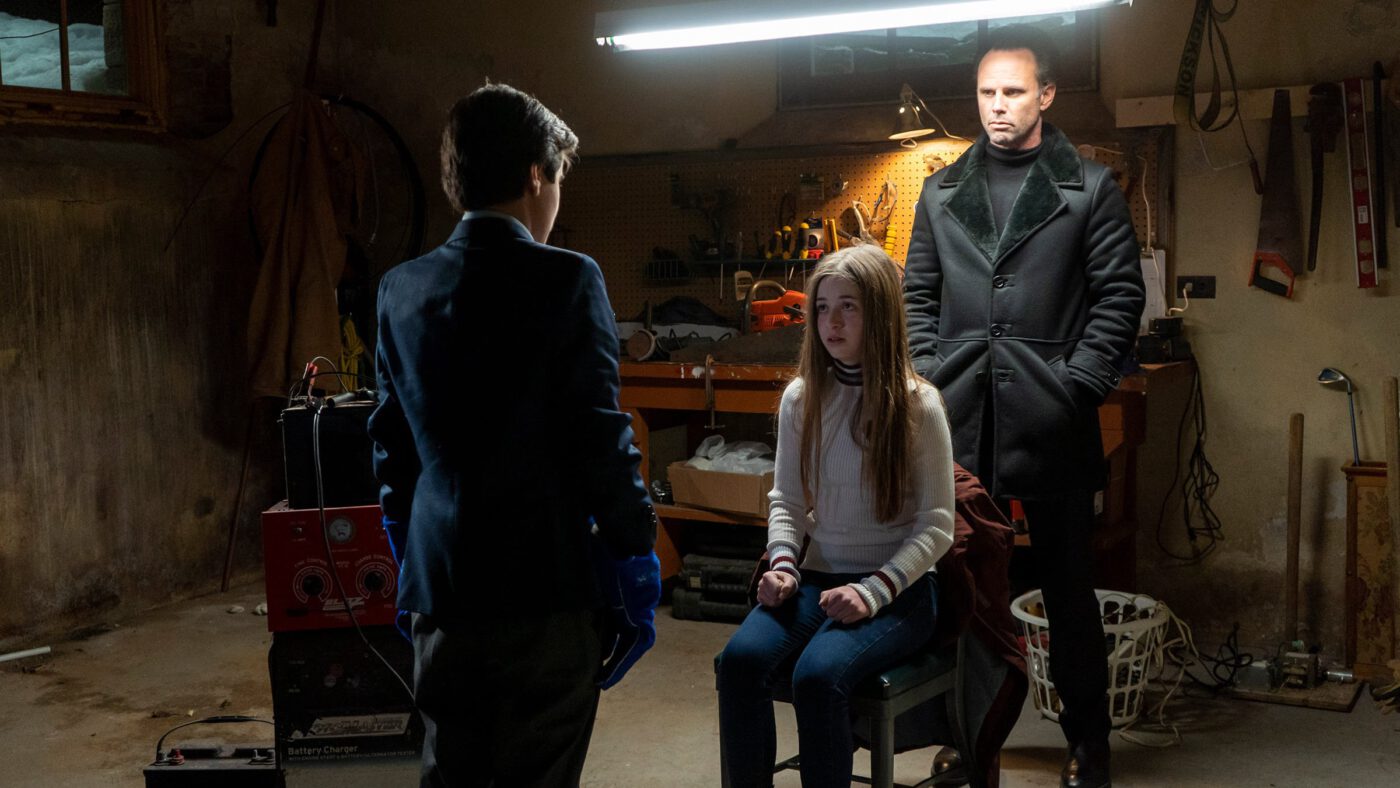 This is a hit that Skinny Man is going to relish completely.
From the moment we're introduced to Skinny Man we get the sense that he's got some personal axe to grind with the jolly fat man. In fact, he uses money from his hits to purchase toys from other people that were made in Santa's workshop (the toys have a brass plaque which displays their origin) and stores them in a storeroom in his rather sparsely decorated home.
The one toy that isn't in the workshop is a toy police car which has its own display case. The really interesting thing about Skinny Man is that he's not your average sociopathic hit man. Throughout the film you'll get small glimpses into his psyche which run counter to his activities as a cold-blooded killer. For instance, on his road trip to complete the hit, he has taken his pet hamster on the road with him and buys the hamster a small wheel for the dashboard of the car.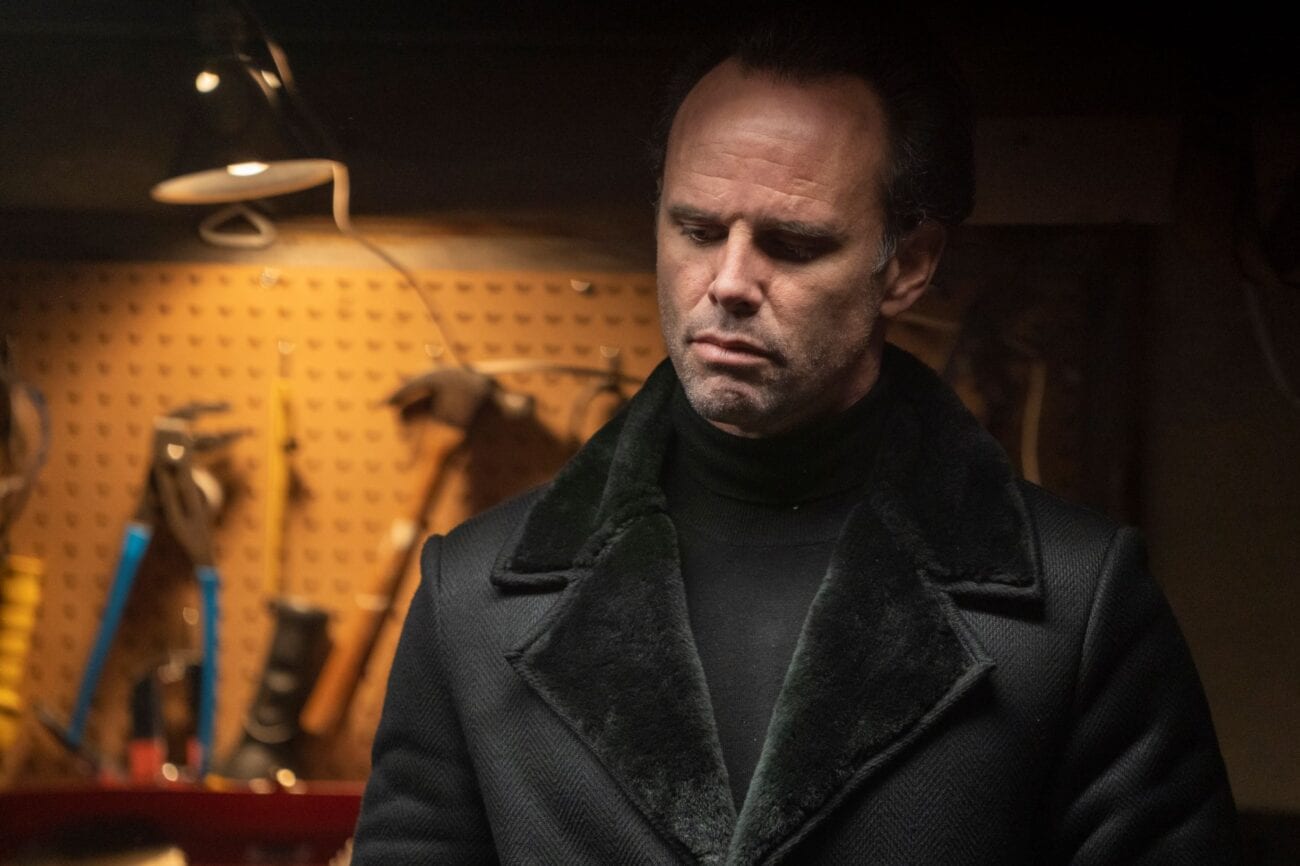 For me, Fatman packed an emotional punch I wasn't expecting. It was also less misanthropic than I thought it would be.
The Nelms brothers have created a film which is fantastical but rooted in reality. The more fantastical elements (Santa's elves, Santa being either immortal or at least ageing slower than humans) are explained in a way that makes sense. It feels natural, like all of these things are a given. In the hands of other writer/filmmakers this might not have been the case.
It could have felt clunky and disjointed but the film is none of these things. Even when there is a noticeable tonal shift in the last 30 minutes it's not jarring and amidst the most action-packed scenes of the entire film there's an emotional gut-punch you're not expecting.
One of the standout elements in the film is the relationship between Chris and Ruth. There is a really beautiful chemistry between Gibson and Jean-Baptiste.
Marianne Jean-Baptiste's Ruth is such a balm, anchoring Chris in his toughest times. It's the kind of love you see in long-term relationships that have lasted the test of time.
There's the theme of childhood ramifications that runs throughout Fatman in an interesting way: Skinny Man obviously didn't receive what he wanted from Santa as a child, and he's ended up as a hit man.
Chris is sent photos from children who received toys from him and who they became, including a little girl who received a fire truck and ended up working in the fire service, and a boy who received a chef's station and became a chef. Then there's Billy, who is on the precipice of continuing to be a horrible person as he grows up (Skinny Man has Billy's number stored on his phone under 'Little Shit', which sums Billy up perfectly).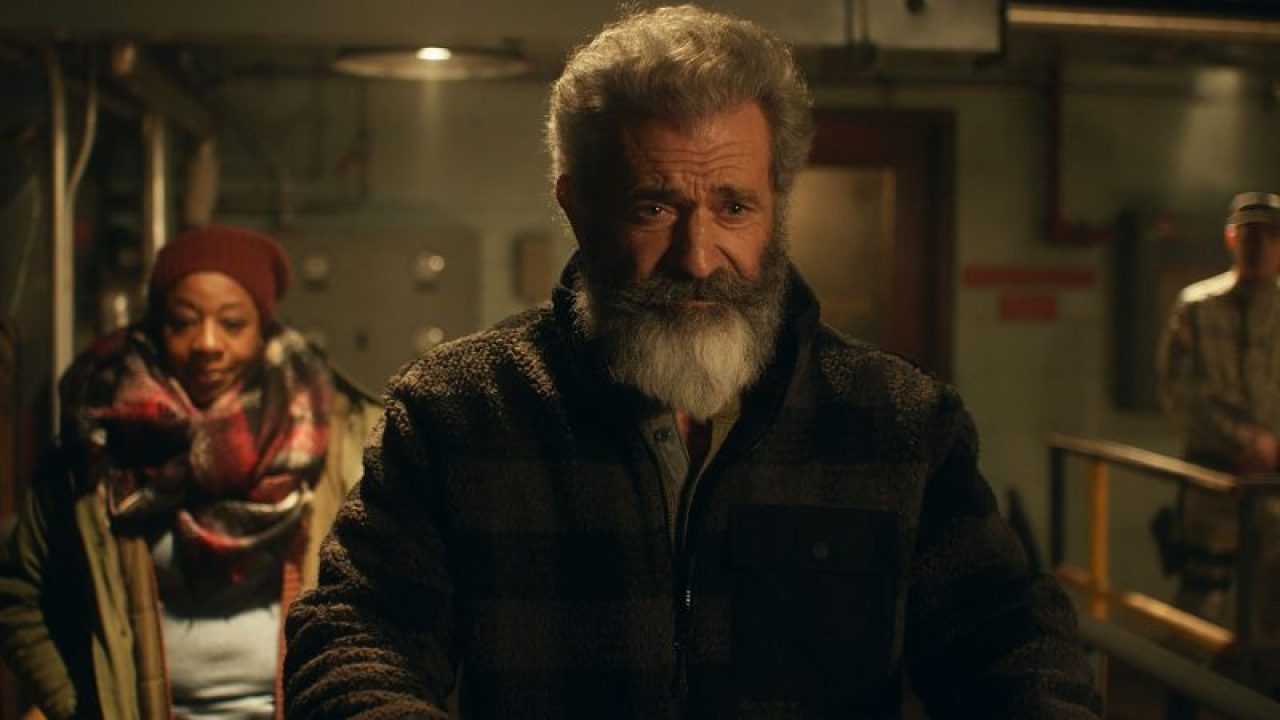 Is he going to continue to be a cheque-forging, bullying jerk that takes out hits on people and laces his grandma's milk with Fentanyl?
If you look at the Nelms brothers' IMDb bios it describes them growing up in "central California waging two hundred man G.I. Joe wars and dreaming in John Ford Landscapes." You definitely feel the influence of two kids who waged those sorts of wars in childhood (and also makes me wonder whether they had the much-coveted G.I. Joe aircraft carrier we all wanted in the 80s).
Fatman is such an unexpected surprise.
It's entertaining, it's a clever premise and it doesn't go over the top with action either. Watch it now and then consider making it part of a Christmas viewing alongside Die Hard.
You won't regret it.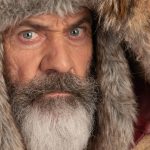 FATMAN (SABAN FILMS – 2020) REVIEW
Film details
Year: 2020 (Bluray release 2021)
Rating: M15+
Running Time: 100 MIN
Genre: Dark Comedy
Director: Eshom Nelms, Ian Nelms
Starring: Mel Gibson, Walton Goggins, Marianne Jean-Baptiste
Production Studio: Fortitude International, Mammoth Entertainment, Rough House Pictures~Sprockefeller Pictures
Distributor: Saban Films / Madman Entertainment