Content warning: this review (and the film itself) mentions sexual abuse.
Parents generally want the best for their children. They want to know that they are safe and growing into happy, healthy young people.
But what happens when a child discloses that they have been the victim of sexual molestation perpetrated by another child… and that perpetrator is the son of your close friends?
Disclosure is a staggeringly gut-wrenching examination of this scenario.
The film opens with a title card with the anonymous quote: There are two sides to every story, and then there is the truth, followed by husband and wife Danny and Emily Bowman (Mark Leonard Winter and Matilda Ridgway respectively) filming themselves having sex.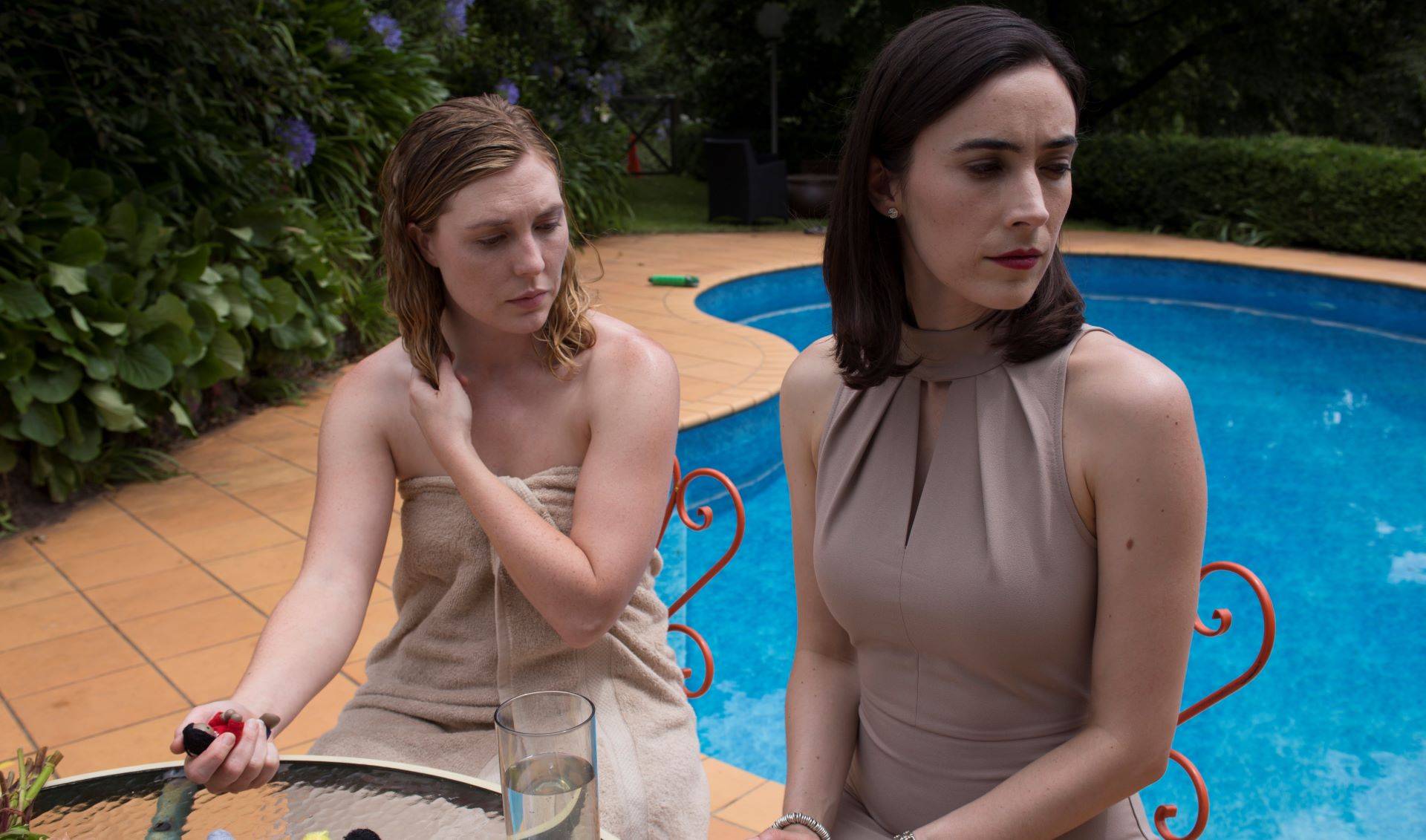 We cut to a short scene of suburban idyll: mums with strollers, happy kids playing in the summer sunshine. It's a stark contrast to Danny and Emily in a film that is filled with contrasts and contradictions: Danny and Emily's joyous sexual freedom versus the (albeit happy) humdrum of everyday life.
When mother and homemaker Bek Chalmers (Geraldine Hakewill) and politician husband Joel stop by unexpectedly as Danny and Emily are swimming and sunbathing nude, the tone immediately shifts from polite forced banter to getting down to the bottom line: Danny and Emily's 4-year-old daughter has accused Bek and Joel's eldest son Ethan of sexually molesting her, and Bek and Joel refuse to believe the accusations.
The remainder of the film is a tense, unrelenting examination of the situation and the repercussions.
Nothing is black and white here, because we don't have Natasha telling us what happened- we hear about it via the adults, all of whom come with their own baggage, agendas, and personal lenses with regards to the story.
For Joel, a buttoned-up politician who has the Children and Families portfolio this is a potential political scandal he wants to quietly put a lid on, especially as he is about to put out a briefing on strong families and safe children.
For Bek, the polished and doting wife and mother supporting her husband, it initially appears that she just wants to stay 'on message' when it comes to her husband's political career. But as things unfold further, we understand that there's a lot more going on with Bek than meets the eye, and that denying Natasha's accusation is not just about protecting Joel's career and her children's wellbeing.
Parenting is brought into question by both sets of parents: how responsible is it for Emily, a filmmaker, to leave Natasha without maternal support when she travels for work? How easy is it for Ethan to access porn on Joel's laptop, knowing that Joel has admitted to a porn addiction? Had Natasha seen her parents having sex, or found their home-made porn? And yet, the one person who should matter out of everyone, the one person who anyone should care anything about is Natasha, the victim… and she's forgotten.
That's not an oversight, either, it's important to the story because it adds weight to the fact that the adults have completely lost sight of what really matters.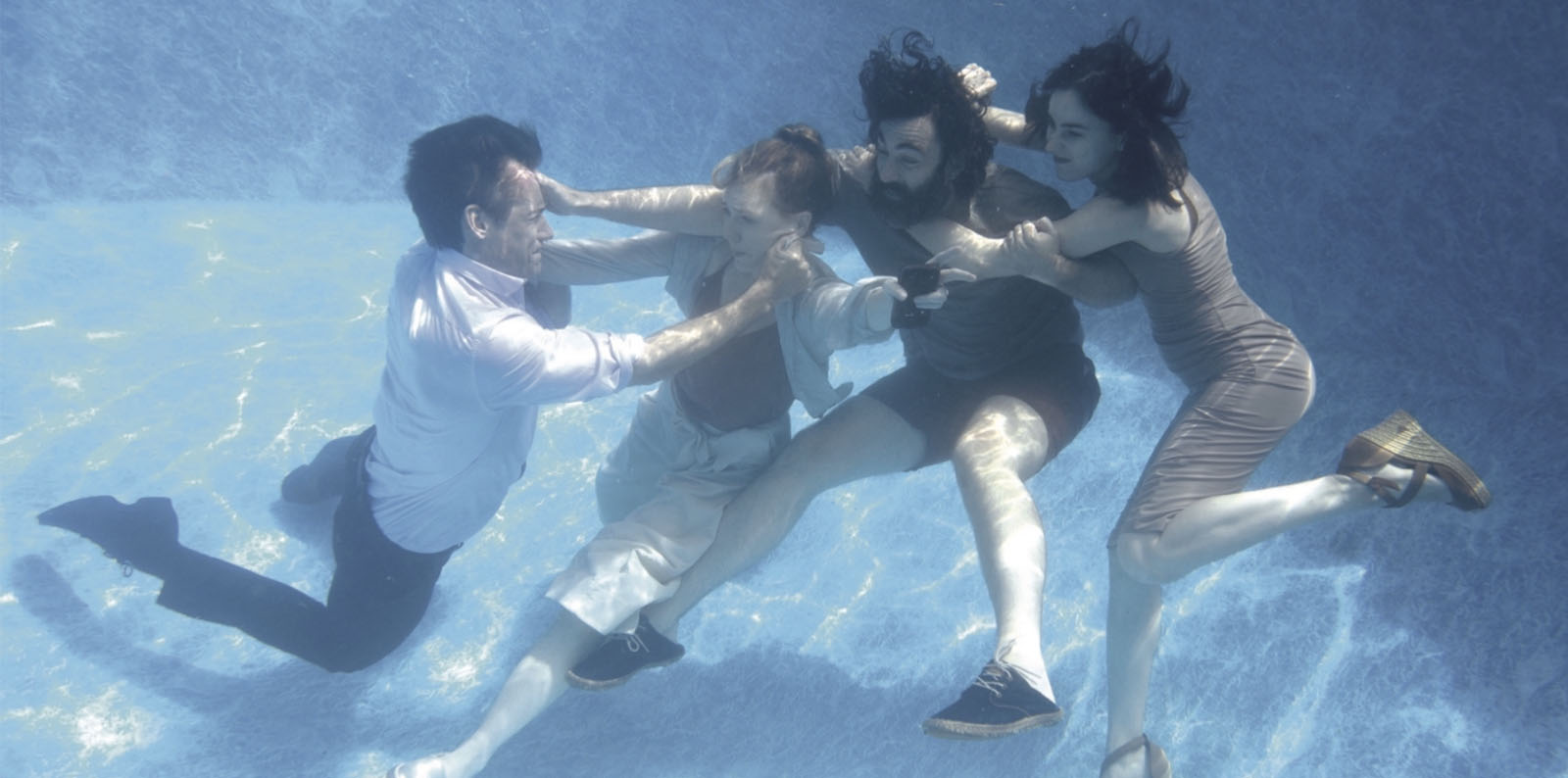 Political standing, a book deal, a backyard that doesn't meet council regulations… none of that should even
come into it.
This is not a film where you can take the characters at face value, however. To quote Atticus Finch from To Kill a Mockingbird: "you never really understand a person until you consider things from his point of view… until you climb in his skin and walk around it in." In order to really get the full scope of what the film deals with you have to look at everyone's point of view. Joel's fighting to keep a scandal from brewing.
Danny is trying to walk the line between keeping his friendship (and book collaboration) with Joel while also supporting Emily and Natasha.
Bek wants the family she perceives to be perfect to be that way because she absolutely cannot deal with the fact that her eldest son may be an abuser. This is part of what makes Disclosure such a rich and heart-rending film.
Written and directed by Michael Bentham, Disclosure has the character development and richness akin to a stage play. The script is tight and unrelenting, propelled forward by the absolute best performances. In particular, Geraldine Hakewill's portrayal of Bek Chalmers is nothing short of spellbinding.
Disclosure is not an easy watch, but a rewarding one. In a world of flashy superhero films and vapid
Hollywood rom-coms, we need to celebrate character-driven, original narratives like Disclosure.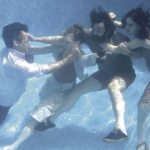 Disclosure (Bluray) Review