Let's be clear, The Fast and the Furious are a dumb series of movies.  
I like to think however, that they're dumb like the family dog. They're big, silly, fun and lovable. Comforting in their essential wholesomeness, showing a world where complex issues of international espionage can be solved by a group of people who only need fast cars and family to save the day.
However, like a golden retriever, after 16 years the films are struggling to learn new tricks.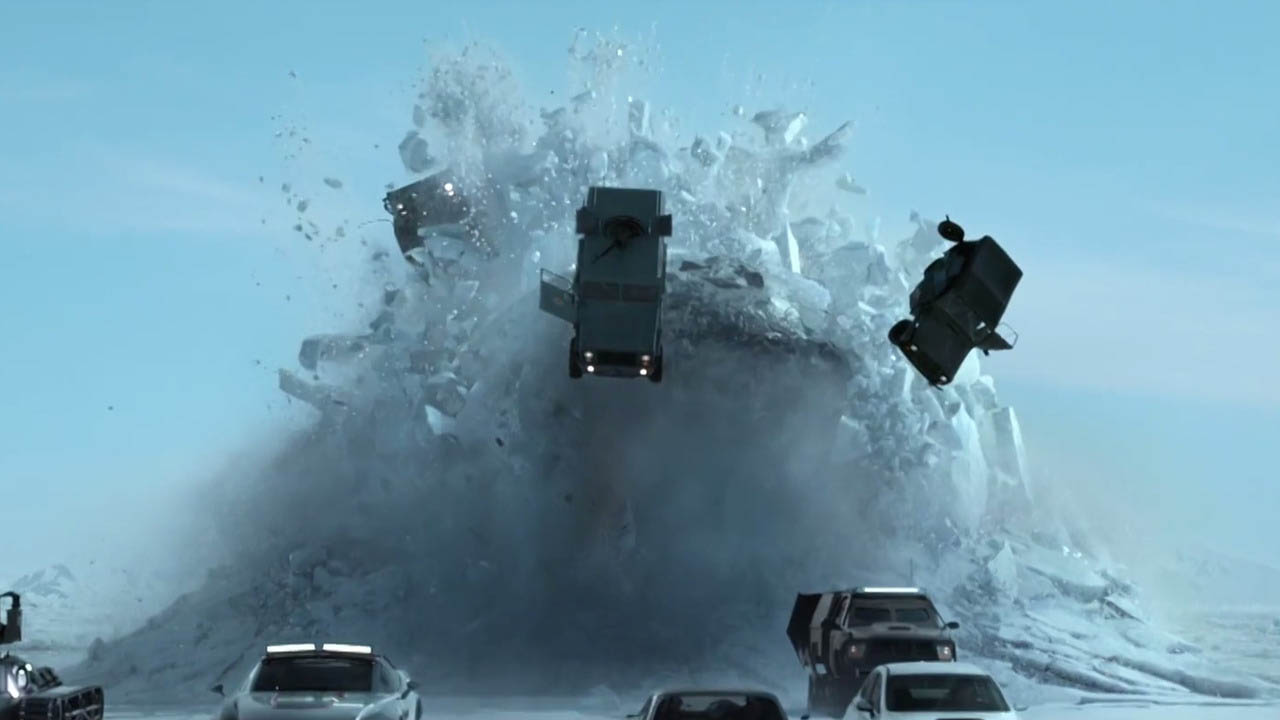 Fate of the Furious begins with a street race, (remember when that was what these movies were about ? Me neither.) It is quick to pick back up where the previous film left off, Domico Torretto (Vin Diesel) is now living happily with his wife Letty (Michelle Rodregez)
However it's not long before a brand new bad guy, this time in the form of super hacker Cypher (Charlize Theron), comes along and upsets the idyllic life by forcing Dom to turn on his family and work for her. The reasons for this are adequately convincing and the film quickly establishes a solid enough premise.
The team of lovable street racers now have to face their ultimate challenge, facing one of their own, requiring them to call in the services of the last entry's villain, Decker (Jason Statham).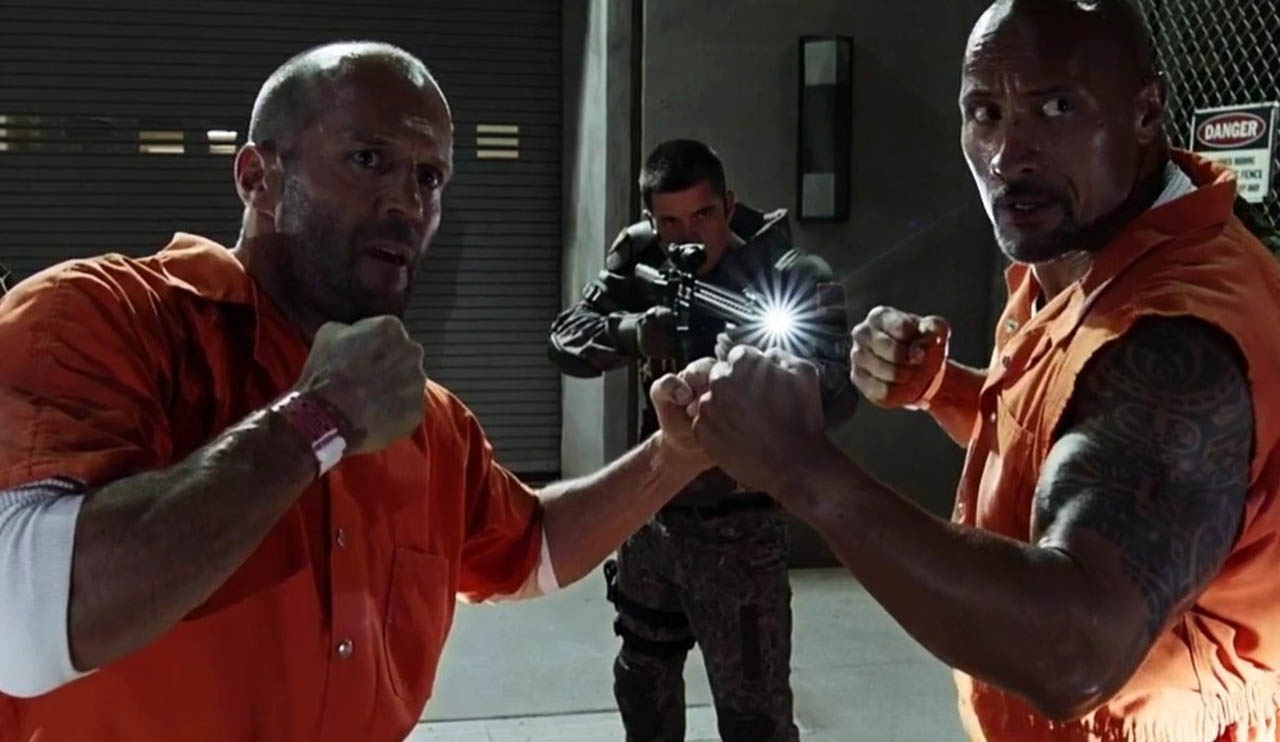 The strength of the Fast and the Furious franchise has always been it's ever increasing action, and there's plenty of that to spare in this installment. The cars are faster, the men are manlier, the furious are even furious-er.
Unfortunately the justification for this action is becoming ever more thin. As the set action pieces get bigger, more strain gets put on the narrative glue which holds them together. I'm all for believing a hyper hacker could take over half the cars in New York city, but just give me a decent enough reason why. Too often things seem to happen in this film purely because holy-shit-did-you-see-how-many-cars-just-blew-up?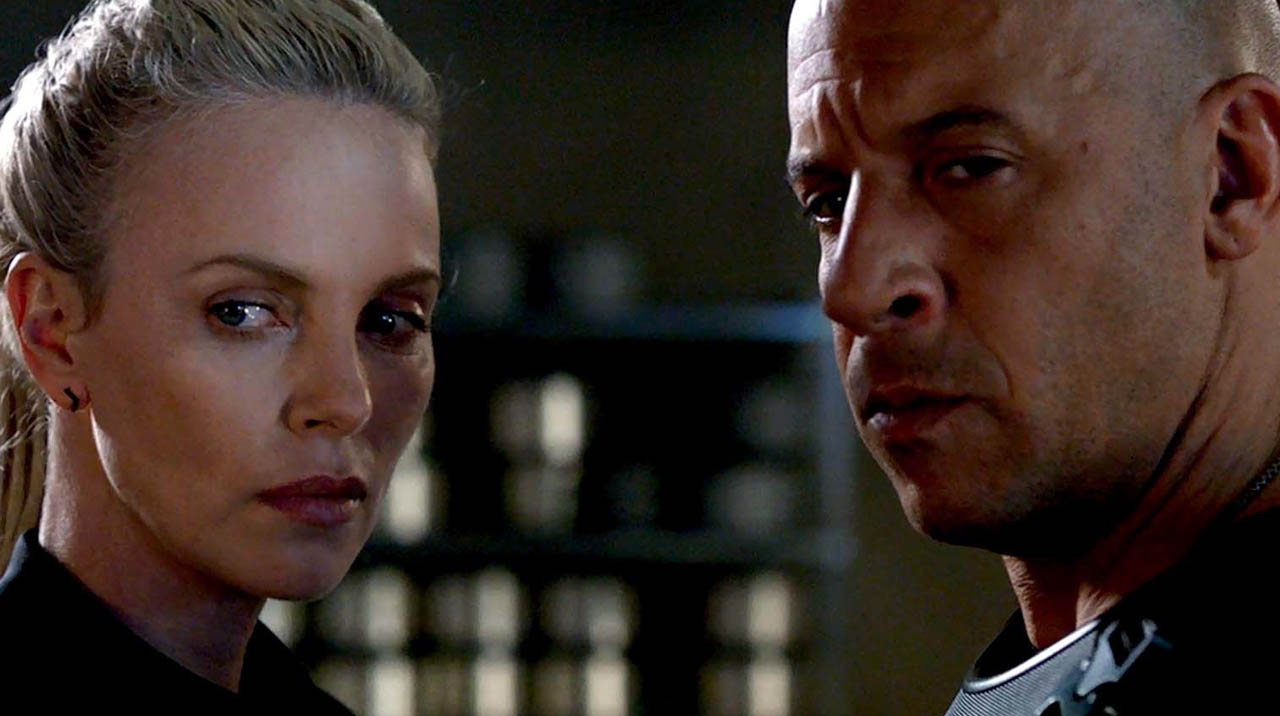 Too often the characters respond in unbelievable ways purely to rush through to the next bit of action. I don't care if your world is cheesy and over the top, but at least be consistent. If the most important thing in the world to these people is family (which we get reminded of in every second scene), why are they so quick to forget about the fact that Decker murdered one of their own last time around?
Fate of the Furious has more of everything fans have come to expect, of both the good and the bad. The highs are arguably higher, but the lows are noticeably lower. With two more sequels and a possible spin-off in the works, it remains to be seen if this series will finish with a super charged bang, or with a poorly scripted splutter.
Film Details
Year: 2017
Rating: R16
Running Time: 136 MIN
Genre: Action
Director: F. Gary Gray
Starring: Vin Diesel, Dwayne Johnson, Jason Statham, Michelle Rodriguez, Tyrese Gibson, Chris 'Ludacris' Bridges, Scott Eastwood, Nathalie Emmanuel, Elsa Pataky, Kurt Russell, Charlize Theron
Production Studio: Original Film, One Race Films, Perfect World Pictures, China Film
Distributor: Universal Pictures
The following two tabs change content below.

Finn Hogan has enjoyed virtual worlds more than the real one since the moment he discovered none of his favorite animals were actually real. He now spends most of his spare time in agonizing over moral choices in RPGs and occasionally checking to see if he has spontaneously developed any superpowers. (He still hasn't)

Latest posts by Finn Hogan (see all)
One Response