NOW CLOSED – Long gaming sessions. TV series marathons. One singular Star Wars film.
All see you in front of a screen for many many hours, transfixed and in the zone. The perfect accompaniment to all of the above or just as a light snack on the go is Arnott's new Shapes Light range.
Arnott's Shapes Light baked with real sweet potato is a delicious hit of feel good flavour!
Shapes Light sweet potato has the Shapes flavour hit you love, but with 40% less saturated fat than Shapes Originals. Not only a snack that tastes great, but one you can feel good about too!
Thanks to our good mates at Arnott's New Zealand, STG has FIVE boxes of Arnott's Shapes Light to Giveaway!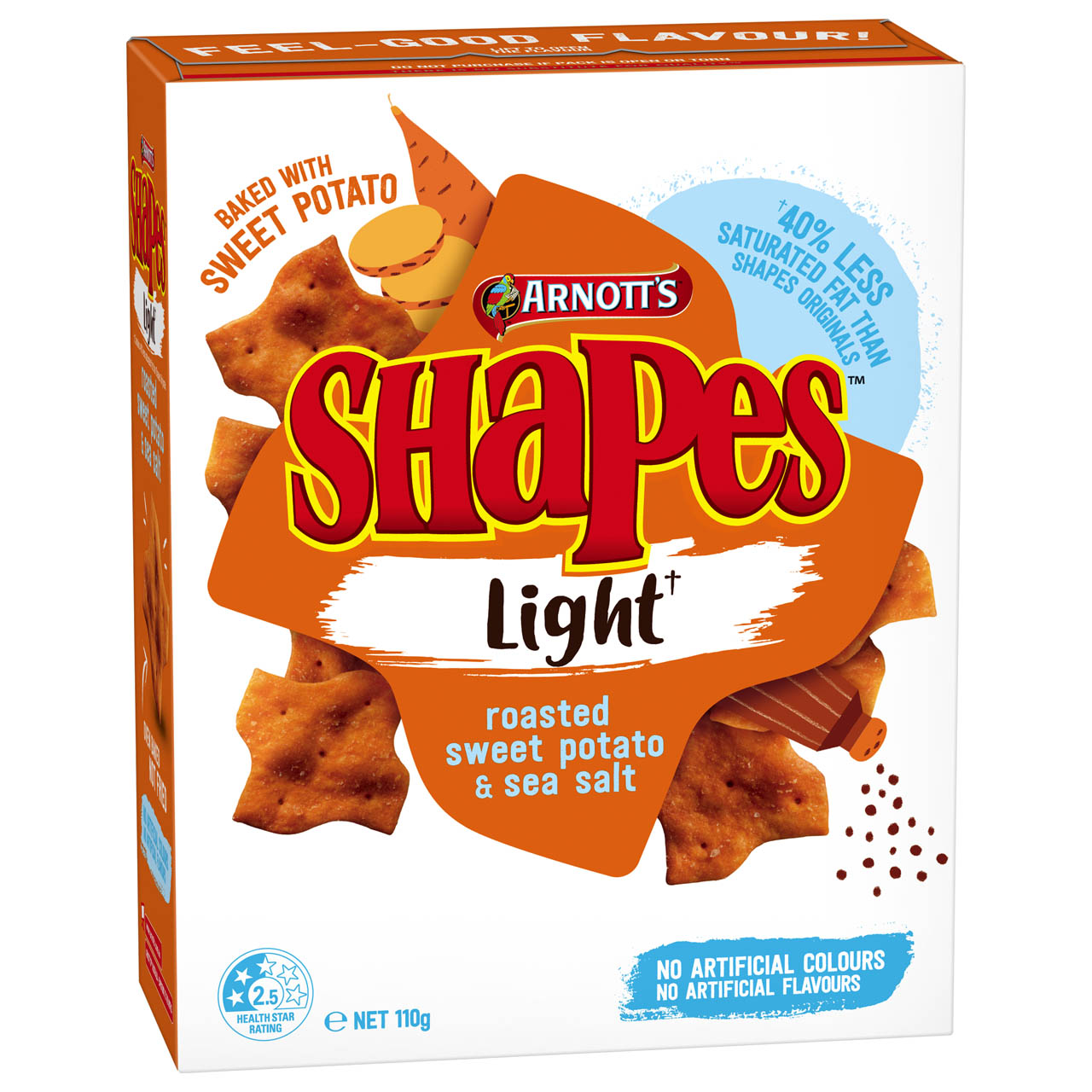 To Enter this Arnott's Shapes Light Competition you will need to answer this Question correctly:
In New Zealand what is a sweet potato called?
A: Kumara
B: Pumpkin
C: Buttercup
You can give us your Answer by placing a Comment below, hitting us up on Facebook, Tweet to us, or Email Us.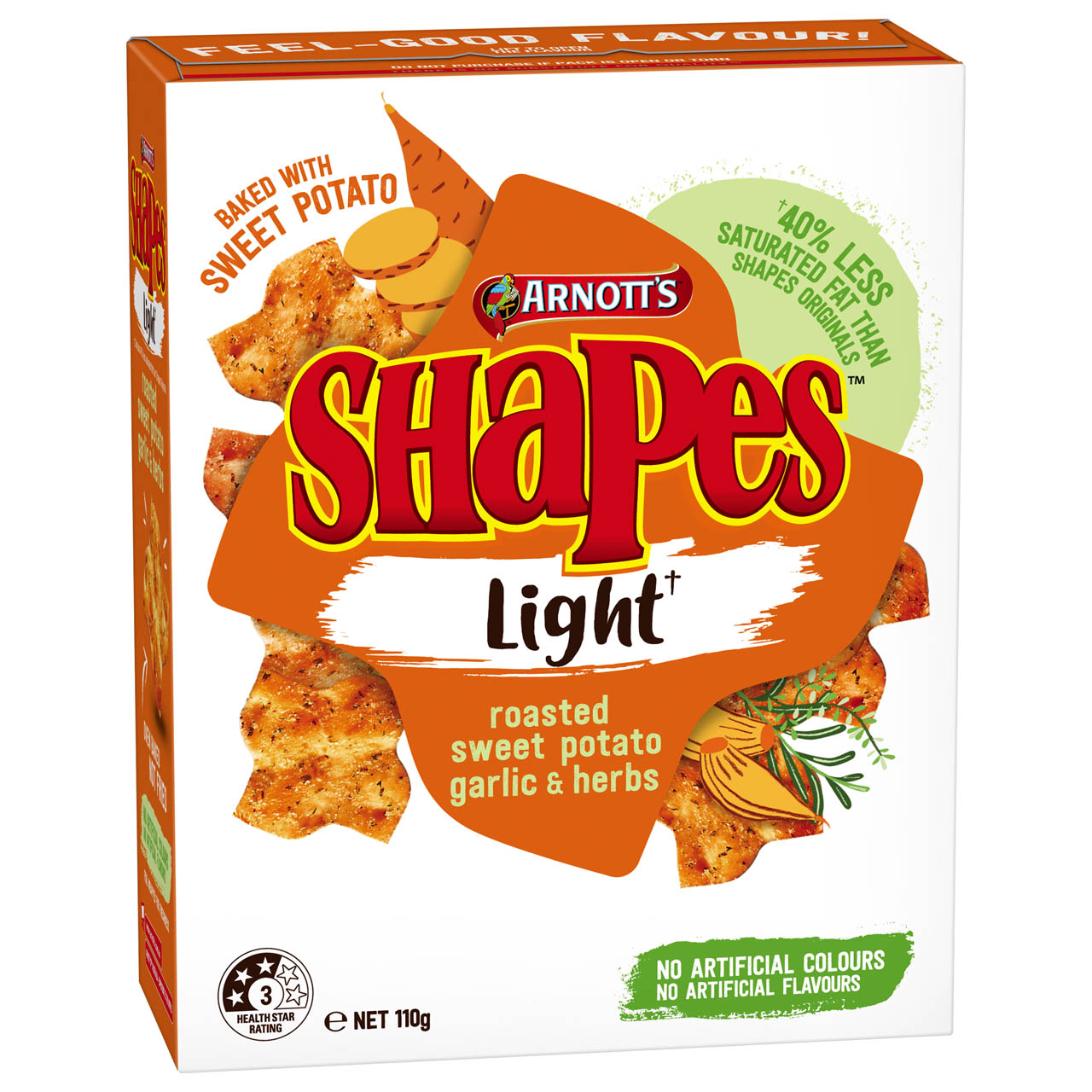 Arnott's Shapes Light range are now available in store.
* Winner(s) will be randomly selected from those that Comment below / Facebook Comment / Email in accordance to the above Question. Winner(s) will receive FIVE individual boxes of Arnott's Shapes Light. Competition ends on the 5th of August 2018. Only New Zealand entries only will be accepted.