Today DICE, an Electronic Arts announced Battlefield 1.
Only in Battlefield 1 will you bring a horse to a tank fight and squad-up with your allies in epic multiplayer battles with up to 64 players. Through ever-changing environments at the dawn of all-out war, no battle is ever the same.  Battlefield 1 will launch on October 21st, 2016 Worldwide on Xbox One, Origin for PC and PlayStation 4.
Battlefield 1 takes you across multiple and varied locations in a bid to fight your way through immersive battles. From tight urban fights in a besieged French city, to big open spaces in the Italian Alps and frantic combats in the deserts of Arabia, discover a world at war through an adventure-filled campaign.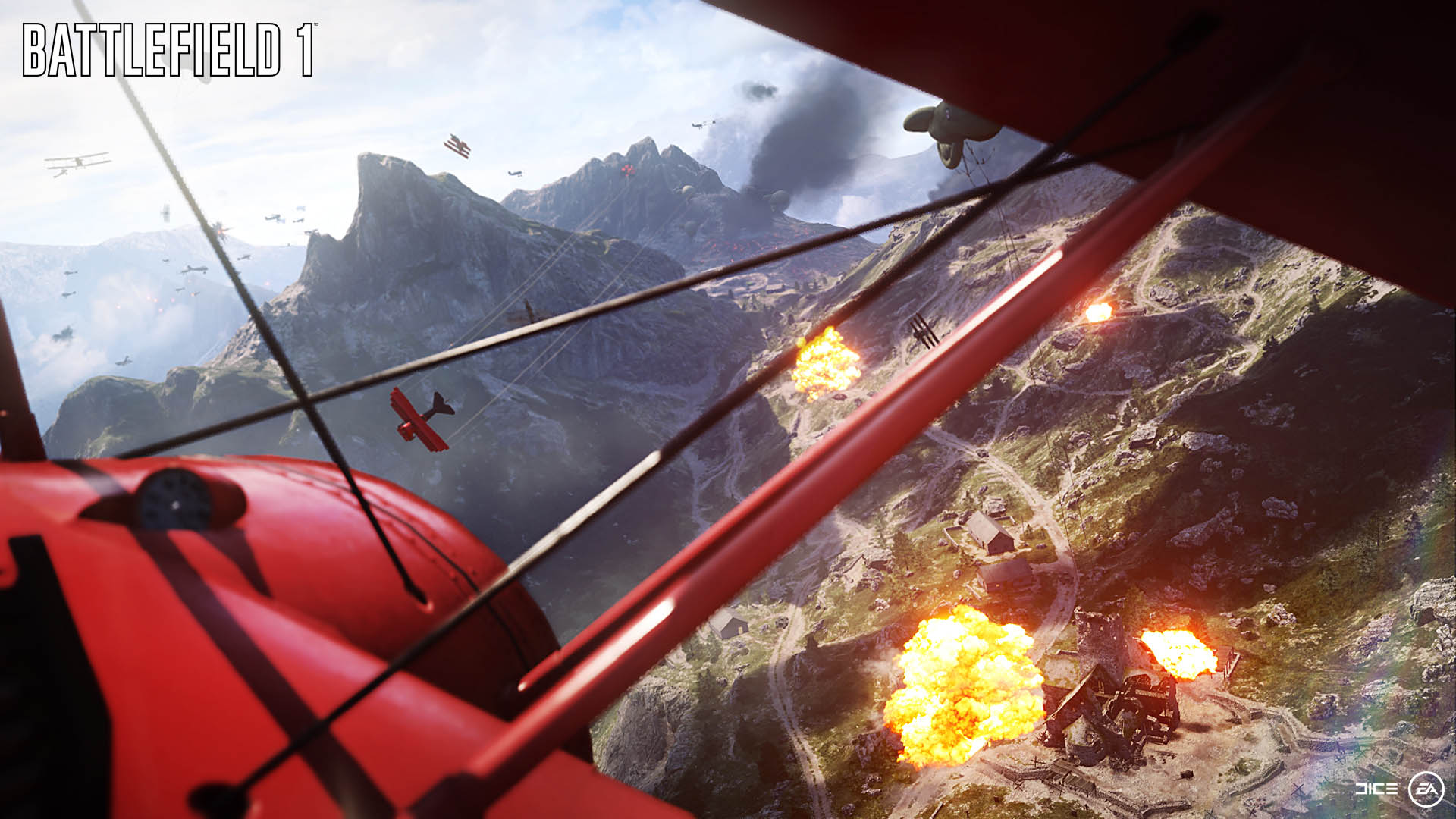 In a true multiplayer sandbox experience, take to the skies and engage in high-octane dogfights through treacherous landscapes, or have a battleship obliterating the coast from the sea, and engage in some of the biggest battles ever seen as empires clash for supremacy.
"The game will deliver a fresh experience full of what makes Battlefield great, with a multiplayer sandbox, immersion, epic scale, authenticity, team play and an ever-changing world full of unexpected Battlefield moments,"  said Aleksander Grøndal, Senior Producer, DICE. "We're inviting players on an epic journey across a war-torn world, taking them to the Great War and providing something both varied and unique in Battlefield 1."
Set against the backdrop of World War 1, witness the birth of modern warfare, as the Great War saw a furious arms race with new machines and weapons created to get the upper hand during the most technologically divergent war of all time. Feel the intensity and immersion as Battlefield 1 takes advantage of this modern arsenal to deliver the experience fans love, but with a fresh and modern twist.
The following two tabs change content below.

First playing Pacman and Astro Wars Shane then moved to Nintendo's Game & Watches and the mighty SEGA Master System II. He has owned every major gaming console in the past 30 years of gaming and been in the Video Gaming industry for over a decade. He is also a diehard fan of all things horror and any Jim Carey movie aswell as anything gadgety and with blinky lights. He tries to convince others that he has Super Powers. He doesn't.