Now onto the Xbox One. Again, like the PS4 the current games catalog is not the largest, however it will not take long to chew up precious space on the same factory supplied 500GB hard drive with the plethora of Indy games and demos available.
As we are not replacing anything on the Xbox One, increasing the Microsoft's console's storage capacity is a lot easier than with the PS4.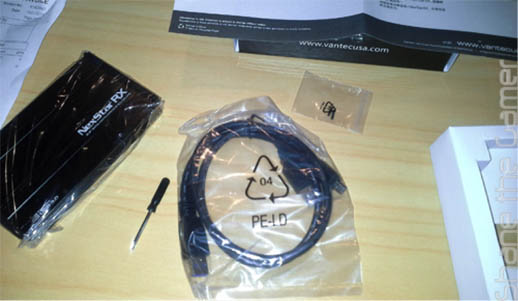 First, unpack your 2.5 inch USB 3.0 HDD enclosure. As I mentioned earlier in the PS4 upgrade, I'm using a Vantec NexStar RX. If you are using another brand, the following process may be slightly different.
The NexStart RX consist of 3 pieces: the black aluminum chassis, a front panel with a SATA and power connector and a USB 3.0 cable.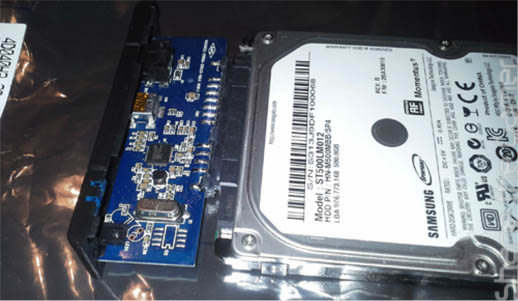 Get your new hard drive (1TB) and carefully connect it to the front panel.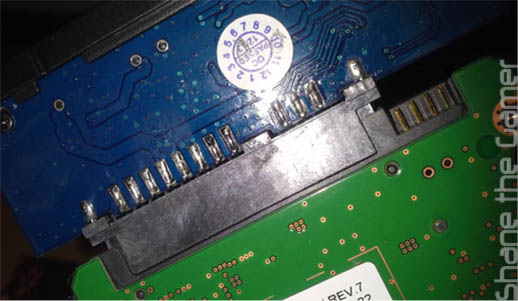 It needs to be pushed right in.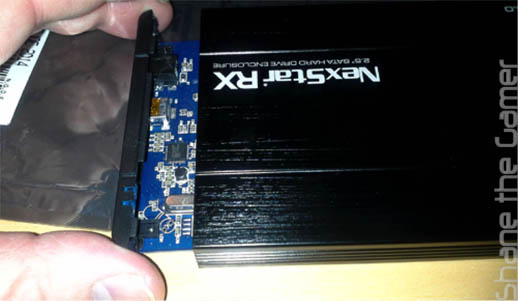 Next, carefully slot the drive and the front panel into enclosure chassis.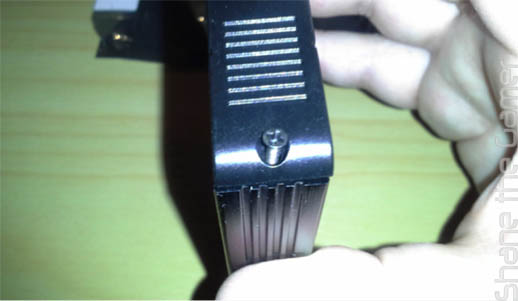 This particular enclosure is held together with two screws that fix the panel to the chassis.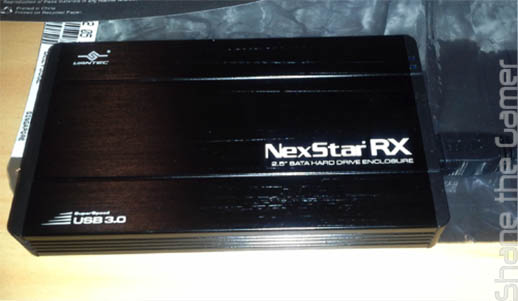 Now plug the USB cable in and that's it, all done.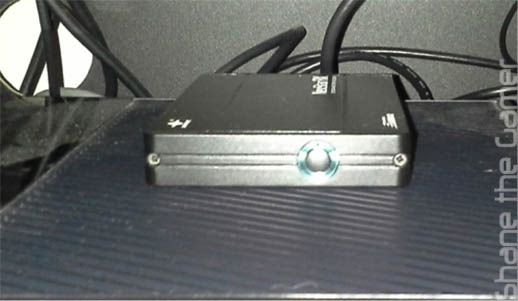 Plug the other end of the USB cable into the USB slot at the back of the Xbox One and start the console.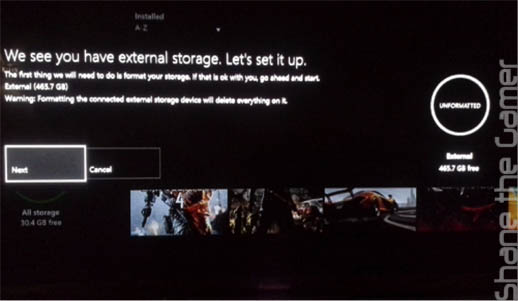 The Xbox One should recognise the new drive and a message should appear inviting you to format it. This will remove all files / data from the drive, or if it is a new drive it will format for use. Make sure that you are not about to erase anything that you intended to keep if this is not a new hard drive.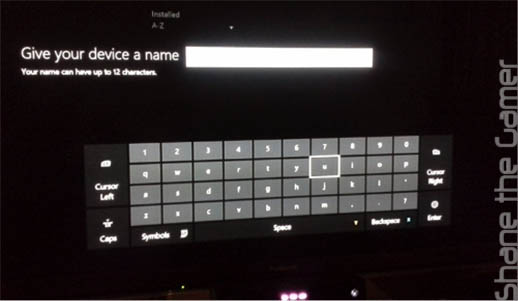 Choose a name for the drive. I think that the recommended "External" is as good a name as any and it complements the default name of the console's built in drive called "Internal".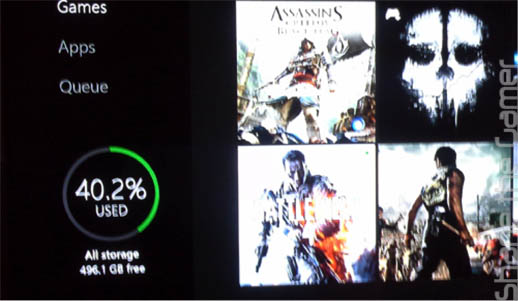 A quick format and with that you are done. You've doubled your space.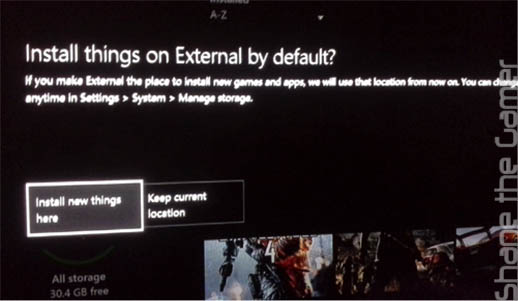 You have the option of using your external drive space as the default location for all your future storage needs.
So there you go. Both your PlayStation 4 and Xbox One upgraded to one terabyte of storage. Going by the size of the average game install, you should have enough space to store 40 games on each.
As hard drive prices continue to fall and their capacity increases, you'll probably be able to double it again in a couple of years for the same price.
Before I sign off, I just like to point out that I'm doing this on a budget. I'm trying to spend as close to AU$100 on the project as I can, so there's going to be some compromises.
First off the stock PS4 Samsung HDD is not particularly quick, so don't expect any amazing performance gains when wiring it up to your Xbox One.
Secondly, the 1TB Western Digital WD10JPVX hard drive is only going to increase storage capacity. Depending on where you look, the drive's read/write speed is not far off that of the stock drive so, again, there's not going to be any performance gain.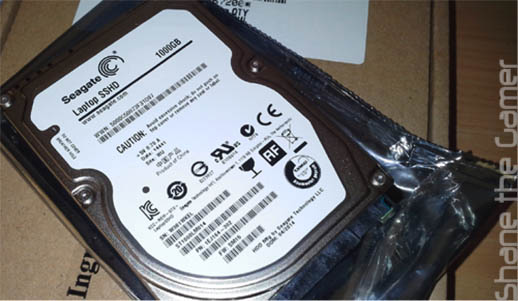 If you want to give your PS4 a little shot in the arm as well as a storage capacity boost you may want to consider a hybrid drive. Don't bother with an SSD (unless you are minted and/or mental) as there's just not the benefit for the cost.
I'd consider a Seagate SSHD as good buy. At the moment you can pick up a 1TB Seagate 2.5" SSHD ST1000LM014 for AU$130. The drive is 6.0Gb/s with an 8G SSD cache. You will really see an improvement with loading time using this drive.
Like all upgrades there's an offset to be made between performance and cost. I think, for most users, swapping out the stock 500GB PS4 drive for a regular 1TB 2.5" drive will do the job. With 1TB in each machine you should be well positioned to enjoy what promises to be an exciting gaming future.
And as always, if you are not confident to do this hard drive upgrade on your beloved console(s), then DO NOT attempt it.
While this tutorial shows you how and that it can be done we do not recommend that you try this if you are unsure, unfamiliar with hard drives or anything remotely technical. As with all electronic devices, when parts are swapped out, things can go wrong.