NOW CLOSED – Made in New Zealand.
Miles (Daniel Radcliffe) is stuck in a dead-end job, still in love with his ex-girlfriend Nova.
Unbeknownst to him, a gang called Skizm is running a deadly competition within his city in which complete strangers fight to the death for the entertainment of an online audience of millions. Miles soon finds himself caught up in the game and forced to fight in a battle to the death. Initially, Miles' lifetime of running from his problems pays off as he manages to elude his first opponent but when Nova is kidnapped, he must finally stop running and overcome his fears to fight for the girl he loves.
Guns Akimbo is one hell of an adrenaline fueled action flick from NZ Producers and Director now released on bluray by Madman NZ.
Thanks to our mates at Madman, we have THREE Guns Akimbo blurays up for grabs.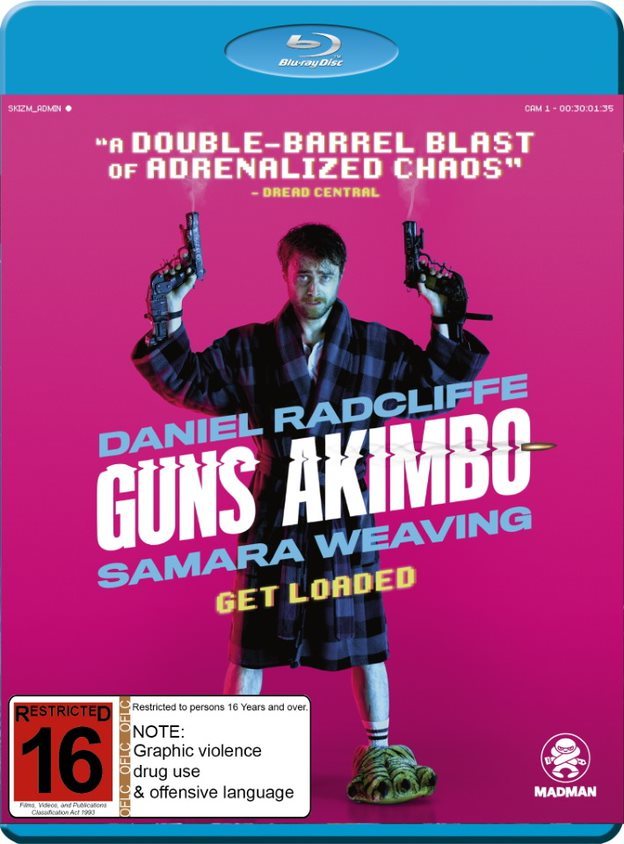 To Enter our Guns Akimbo Bluray giveaway you will need to answer this question correctly:
Daniel Radcliffe stars as Miles in Guns Akimbo – what film was his break out role and he is most known for?
A: Swiss Army Man
B: Horns
C: Harry Potter and the Philosopher's Stone
You can give us your Answer by placing a Comment below, hitting us up on Facebook, Tweet to us, or Email Us.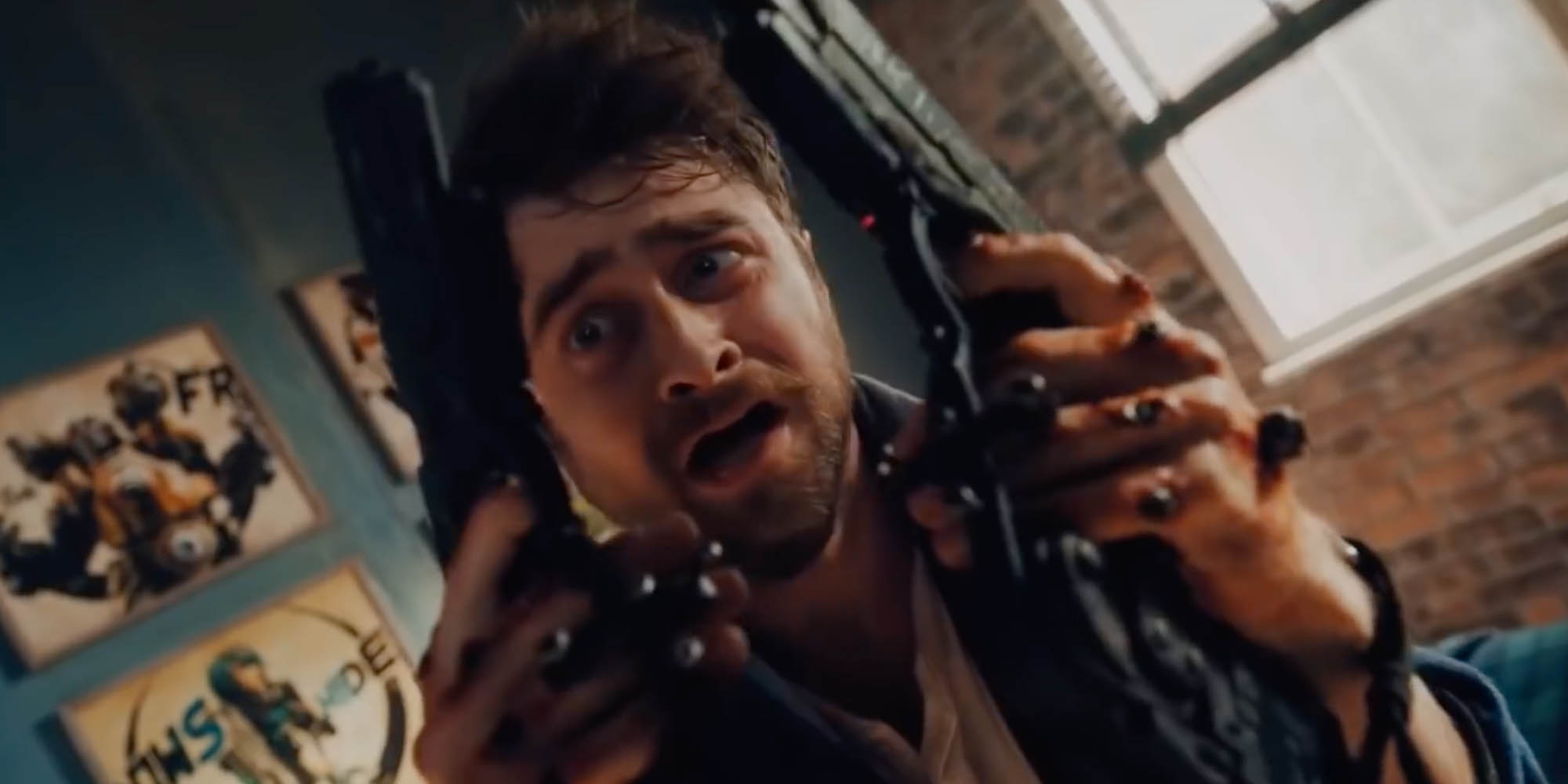 * Winner(s) will be randomly selected from those that Comment below / Facebook Comment / Email in accordance to the above Question. Winner(s) will receive a retail bluray copy of the film Guns Akimbo. Guns Akimbo is rated R16+ years. You MUST be over the age of 16 years in order to enter this promotion. STG may ask for age verification. Competition ends on the 9th of July 2020. Only New Zealand entries are accepted for this promotion.
Everyone that works on STG is a volunteer. If you like the site and it's contents please think about donating. Even a small amount helps keep the servers running.