The Country Music Association of Australia (CMAA) compilation returns for another year, showcasing finalists from the 46th annual Country Music Awards (the Golden Guitars) – the very best of Australian country music.
Being released Friday January 12th, 2018 through Universal Music Australia, the 'CMAA: Winners 2018' compilation contains 33 songs across a double album set. The album represents all award categories and features local artists including The McClymonts, Morgan Evans, Amber Lawrence & Travis Collins, Shane Nicholson, Fanny Lumsden, Kasey Chambers, Judah Kelly, Dean Perrett, Adam Brand, Lee Kernaghan & James Blundell, Drew McAlister, Aleyce Simmonds and many more, representing a broad stylistic range.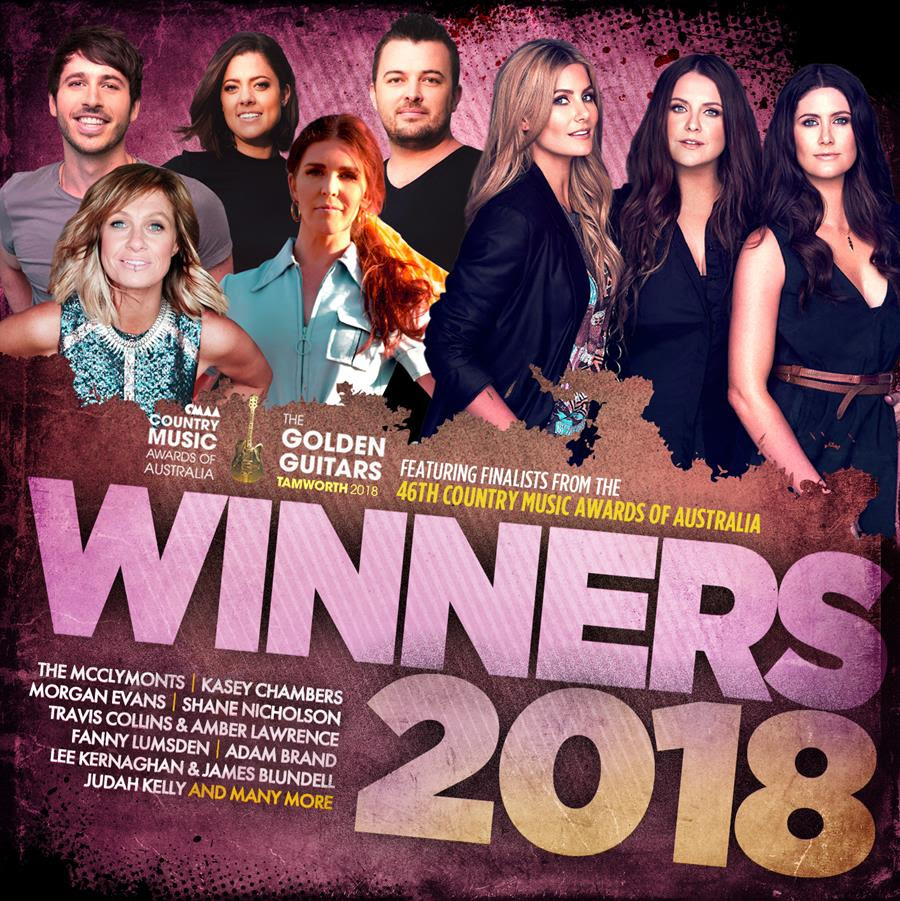 Roger Corbett  (Vice-Chair of the CMAA)  said, "It is a wonderful achievement for an artist to be a Golden Guitar award finalist. It represents the best in country music across the industry for the past year and we congratulate every artist named".
The CMAA will once again partner with the Tamworth Regional Council in presenting the 46th Country Music Awards of Australia in Tamworth. The awards night is the pinnacle event of the city's iconic country music festival.
The 46th CMAA Country Music Awards of Australia will be staged at the Tamworth Regional Entertainment and Conference Centre (TRECC) on Saturday 27th January, 2018. Tickets are available from here.